No High Fructose Corn Syrup, No GMOs, No Funny Business.
Once upon a time, everyone used real ingredients. While soda pop has a long history of being used to make the herbal and folk remedies of early pharmacists more palatable to the general public, it doesn't take a pharmacology degree to know that ingredients like high fructose corn syrup, sodium benzoate, phosphoric acid, and brominated vegetable oil are far from medicinal in nature. At Harmony Springs, we're committed to using natural ingredients, fruit juices, and pure cane sugar to flavor our beverages, along with acceptable preservatives such as non-GMO-derived citric acid. Soda pop has always been about providing fun and entertaining experiences that invigorate the tongue and tantalize the taste buds. It was never meant to double as a science experiment.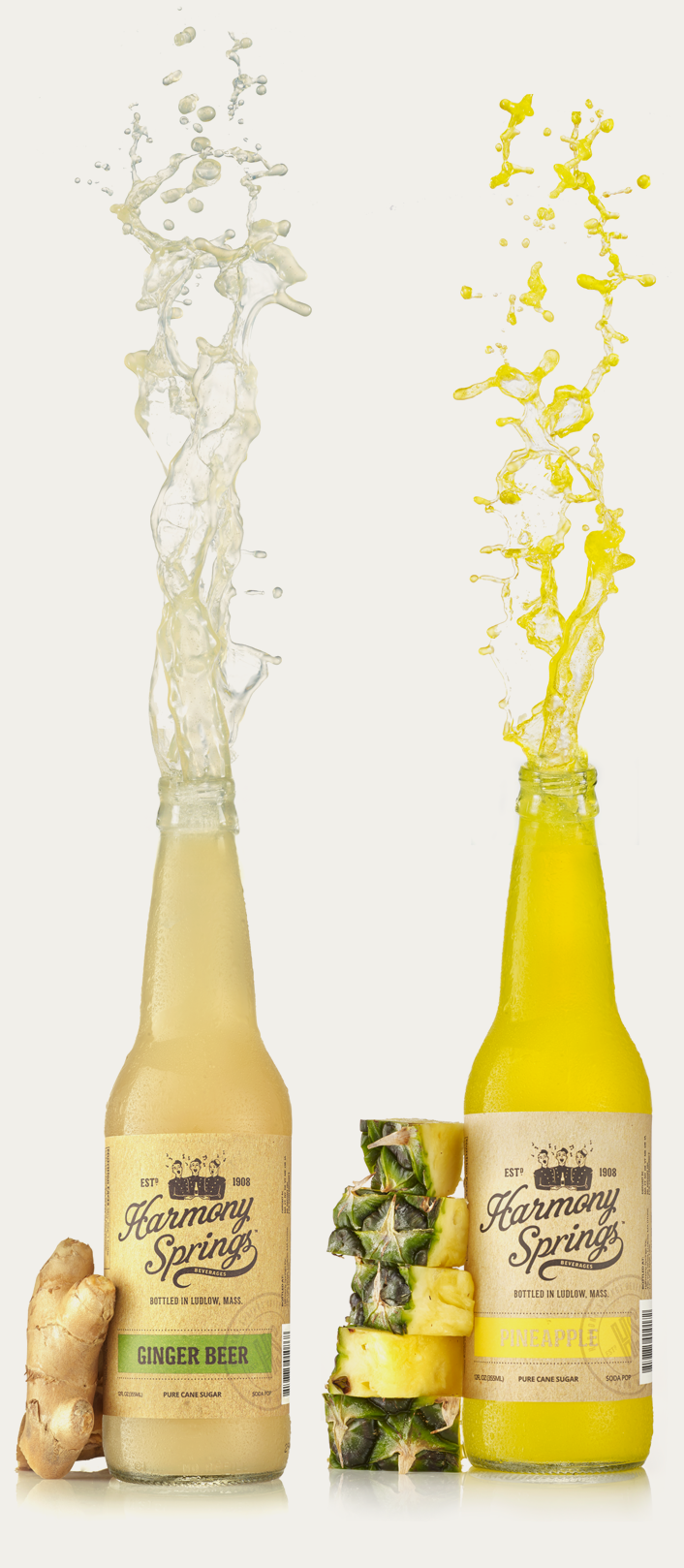 Not All Water Is Created Equally
Great soda begins with great water. We might not have a famous A-list celebrity championing our beverages on the streets of L.A. after their morning workout, but we utilize the same processes employed by many of the world's most prestigious and expensive waters on the market today. Nestled over 400 feet deep in the bedrock, we're blessed with a spring-fed artesian aquifer that sends pristine and clear water bubbling to the surface at a cool 42 degrees Fahrenheit all year round. Best of all, our ancient aquifer is completely protected and closed-off from all external elements including any surface contaminants, man-made pollutants, or acid rain. It even has a pH of 7.1, very close to the natural pH of the human bloodstream.
In the 19th and early 20th centuries, natural springs were prized and renowned for the healthy quality of their waters. Today, with bottled water becoming one of the fastest growing beverages of choice in the United States, consumers are once again coming to the conclusion that not all water is created equally.